Today, 10+ million Santals live across 4 northern Indian states—making them the third largest tribe in modern-day India and the largest tribe in West Bengal.
Most Santal adults are day laborers, who do not own land and marry young.

Despite the deeply-routed caste prejudices against tribal peoples and being born into abject poverty, we found the Santal children to be welcoming, eager to learn, hard-working, grateful and joyful. 

The tribe is known for its beautiful dances, music and singing. The children learn from tribal celebrations, their teachers and one another—and they practice regularly at the schools, where cultural development is built into the week's learning. They loved to dance with us!

Historically, Santal children have not done well in public schools because of caste prejudice and because they do not speak the state language. The children, who speak the tribal language of Santali, are taught by educators who do not know their language. 

The literacy rate among Santals in their second language (state language) is only 25-50%, despite it being "taught in primary schools."
The conflict between the state's policy of assimilating minorities into the mainstream culture and the tribal people's reluctance to abandon their identity creates a fierce dilemma for the Santal children. Forced to reject their own culture to succeed, there are high dropout rates, low educational aspirations and worst of all, degraded self-esteem and loss of dignity.
Driven by their vocation to social justice and education for the poor, the Jesuits persevered and eventually learned the Santali language. This simple show of respect—being willing to communicate with them—began to break down the barriers. Soon children began to come to school.
The Jesuits of West Bengal operate five Santal primary (K-4) schools for boys and girls. There are two boys hostels Grades (5-10). About 1,200 children are served.
The Jesuits have opened a Social Justice NGO to support women and families and to teach basic literacy. Literate people cannot be as easily cheated out of rations or government support, but rising above such needs has not been a reality. 
Our 2021 fundraising gala in September was small and limited by the season's Covid restrictions, yet we still managed to reach our fundraising goal. The dedication and enthusiasm of our supporters has been unchecked!
Then Omicron issued another blow in a long list of Covid surprises, again preventing the students from returning to their classrooms in late Fall 2021.
Happily, the children were finally able to return to school on February 28, 2022.
Despite years of languishing, despite the continued reality of prejudice, despite the global pandemic, progress is happening. We are moving forward. Several years ahead of projections, the high school is becoming a reality in Gurap!
Donate today and become a part of our story—a story of spreading hope one eager student at a time.
"Never doubt that a small group of thoughtful committed individuals can change the world. In fact, it's the only thing that ever has."
Margaret Mead,
anthropologist
ANNETTE VENABLES
Founder, President
Annette was raised to believe in the power of education to open roads to a more prosperous life. She has shared her love of learning and advocated for children throughout her adult life. In 2008, the Venables Family became a foster family and Annette became an active Board member of the Marin Foster Care Association, where she served as president for nearly 4 years and continues today as an advisor. 
She has volunteered in a broad range of roles to support local and international education and social service organizations including: Kiddo!, Strawberry Point PTA, Tam High Foundation, St Vincent de Paul Society, 10,000 Degrees, SF/Marin Food Bank, St Ignatius Church SF food kitchen, Mary's Meals and Haiti on the Rise.
 Annette is a licensed California elementary school teacher, who earned her MS Ed in Early Childhood Education from Bank Street College in New York City and her undergraduate degree at Fairfield University. Annette and Paul reside in beautiful Mill Valley, California and are the proud parents of two newly-launched, compassionate and intelligent young women.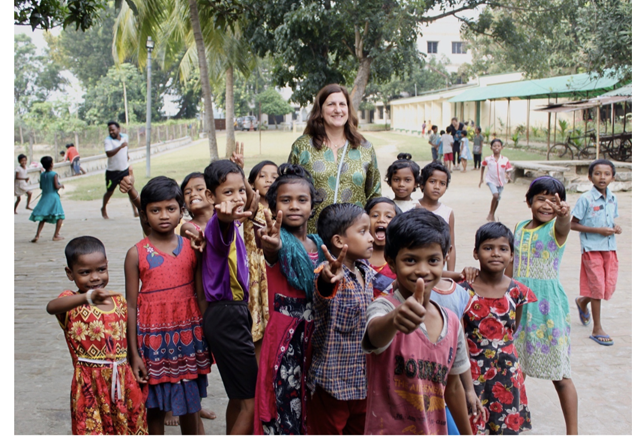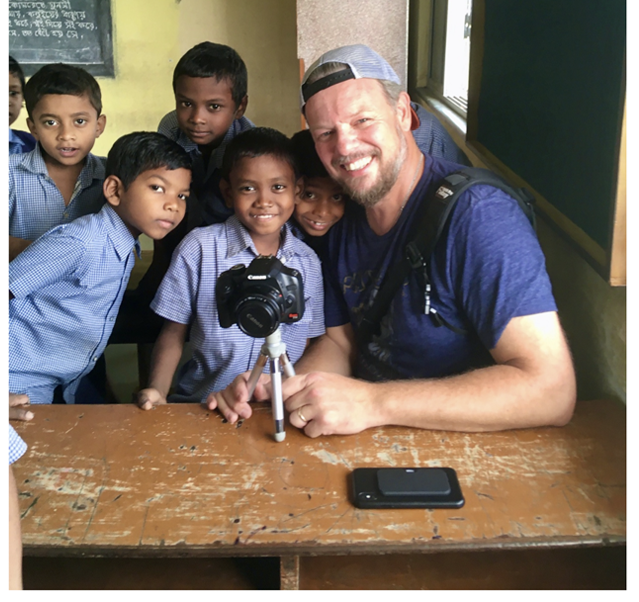 PAUL VENABLES
Founder and CFO
Paul is also the Founder and Chairman of independent advertising agency Venables Bell + Partners (VB&P) in San Francisco. Under Paul's leadership, the agency has attracted exceptional brand clients including Audi, Chipotle, Reebok and 3M, as well as engaged in meaningful pro bono work, including a wildly effective anti-meth campaign.VB&P has also achieved great success, including earning the world's most prestigious advertising award, the Titanium Grand Prix at the Cannes Lions International Festival of Creativity for its groundbreaking #OptOutside effort for client REI. VB&P was also named Adweek's Breakthrough Agency of the Year in 2016, one of AdAge's top 10 US agencies and one of its Best Places to Work in 2016, and was included in Fast Company's Most Innovative Companies list in 2017.  
Paul is a recipient of the Hal Riney Icons of Marketing award for his career accomplishments and significant influence on the industry, and was honored as one of the 100 People Who Make Advertising Great by the 4A's.  Paul's been a board member for the March of Dimes, and is one of the founding members of SchoolsRule, a foundation that works to close education inequality gaps and to support every child in public school in Marin County. In his free time, Paul created a service and faith sharing organization called Random Acts of Catholics (RAOC) and will occasionally play "old man" softball. He was raised in Stratford, Connecticut and is a graduate of the University of Connecticut.