Located some 40 miles outside of Kolkata, India
Gurap is a rural, agricultural village in the Hugli district of West Bengal that is home to one of the seven schools of the Jesuits of West Bengal dedicated to the education of Santal children.
In July of 2017, my husband Paul and I met Fr Maria Joseph Savariappan SJ, a Jesuit priest pursing a doctorate degree at the University of San Francisco. He filled in for our pastor, Fr Patrick Michaels, who was on vacation. That's when Father told us about the Santal children.
Fr Maria Joseph first met the children nearly 20 years earlier at a small school in Gurap, West Bengal. Father was a novice then, and he went on to travel the world, earn several degrees and build a meaningful life of service. When he returned to Gurap, his heart was deeply moved for these children and their families. Their lives, the whole school program, looked exactly the same as it did 20 years earlier. All the children's educational opportunities ended in fourth grade.
He wanted to help this people whose humble beginnings mirrored his own. He hoped to add a new grade each school year until grade 10 (high school equivalency) to this school which protected the children from outside caste prejudices and abuses. His compassion for the Santal children was infectious. As an educator, foster parent and serial community volunteer, I, too, am a champion of education as a stepping stone to greater social justice.
In December of 2017, OLMC offered the option of providing student scholarships to Santal children through an Advent giving tree. The response was incredible—all 103 children were sponsored by Christmas Eve! And the encouragement of our pastor and the community gave us the courage to ask, "Can we do more?"
Annette and then religious education director, Danny O'Regan visited Gurap in February 2018. During our visit, it became clear the scholarships were beneficial; but on their own, they would never meaningfully impact the injustice that had festered for generations.
In addition to scholarships in 2018, we were able to: upgrade toilet facilities and improve campus hygiene, purchase backpacks, bulletin boards, a washing machine, and a small piece of land lovingly called the "Mill Valley Field." But without a dedicated school that promised safe and consistent educational options—it felt like we were rearranging deck chairs on the Titanic.
A year later, in March of 2019, Annette and Paul and another parishioner made another visit. This time we had the opportunity to meet with the Jesuit Provincial. It was clear that the difference between mission programs that failed and those that succeeded was committed funding sources outside of the local Jesuit network. Annette was able to stay in the area for a month, visit local Jesuit schools and community programs, and even attend a tribal wedding!
As soon as we returned to Mill Valley, we got right to work learning about international funding and in June of 2019, Tribe Rising India became an official 501c3. In late August of that year, we held our first gala fundraiser. Our donors were certainly moved by the struggle of the Santals, but they also saw and supported the potential to make a life-changing difference for the children and for the whole tribe. The excitement was palpable!
Then, in November of 2019, Annette, Paul and another OLMC parishioner, made a third visit to India for the ground-breaking celebration of the first girls' dormitory at the Gurap campus. We were greeted by the Santal community with joy—no longer outsiders, we were friends.
With two successful years of scholarship donations, the Venables Foundation long-term funding commitment and an engaged supporter base, we dove head first into 2020 with high hopes. The Santals, like all marginalized peoples, were more significantly impacted by the global pandemic—but honestly, at this point, all of us were reeling.
Back here in the US, we promised ourselves the children would not be forgotten during this incredibly difficult time. In September 2020, Tribe Rising India celebrated its annual fundraiser virtually and delivered nearly 200 celebrations in a box (lovingly curated by friends working in our driveway!) to homes in Marin County and San Francisco. Delicious Indian food, Indian-inspired florals and notecards featuring the children's drawings of what they wanted to be when they grow up, reminded our donors that these were hopeful children who dreamed of better lives at a time when we all wondered about our futures.
"The dedication and enthusiasm of our supporters has been unchecked!"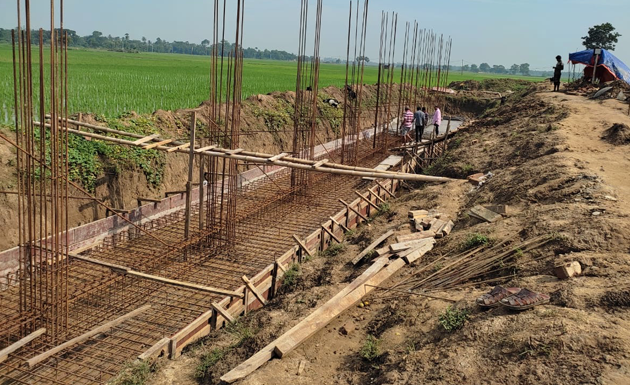 When the Indian government allowed work, there was lots of building going on! During 2020, the girls' dormitory was completed. In March of 2021, construction began on first high school uniquely dedicated to the education of the Santal students! During another pause in the Covid onslaught, over 150 people—all local Santal families—gathered to celebrate the ground breaking.
Only weeks away from fully re-opening schools for all ages, once again, Indian schools shut down as the Delta variant created an extreme public health crisis. The Jesuits had launched efforts to tutor in community centers and through videos sent to cell phones. But since most adults in the villages are illiterate and cannot afford cell phones, the children were mostly on their own. The Santal children were without formal education since March of 2020.
Our 2021 fundraising gala in September was small and limited by the season's Covid restrictions, yet we still managed to reach our fundraising goal. The dedication and enthusiasm of our supporters has been unchecked!
Then Omicron issued another blow in a long list of Covid surprises, again preventing the students from returning to their classrooms in late Fall 2021.
Happily, the children were finally able to return to school on February 28, 2022.
Despite years of languishing, despite the continued reality of prejudice, despite the global pandemic, progress is happening. We are moving forward. Several years ahead of projections, the high school is becoming a reality in Gurap!
Donate today and become a part of our story—a story of spreading hope one eager student at a time.
"Never doubt that a small group of thoughtful committed individuals can change the world. In fact, it's the only thing that ever has."
Margaret Mead,
anthropologist
ANNETTE VENABLES
Founder, President
Annette was raised to believe in the power of education to open roads to a more prosperous life. She has shared her love of learning and advocated for children throughout her adult life. In 2008, the Venables Family became a foster family and Annette became an active Board member of the Marin Foster Care Association, where she served as president for nearly 4 years and continues today as an advisor. 
She has volunteered in a broad range of roles to support local and international education and social service organizations including: Kiddo!, Strawberry Point PTA, Tam High Foundation, St Vincent de Paul Society, 10,000 Degrees, SF/Marin Food Bank, St Ignatius Church SF food kitchen, Mary's Meals and Haiti on the Rise.
 Annette is a licensed California elementary school teacher, who earned her MS Ed in Early Childhood Education from Bank Street College in New York City and her undergraduate degree at Fairfield University. Annette and Paul reside in beautiful Mill Valley, California and are the proud parents of two newly-launched, compassionate and intelligent young women.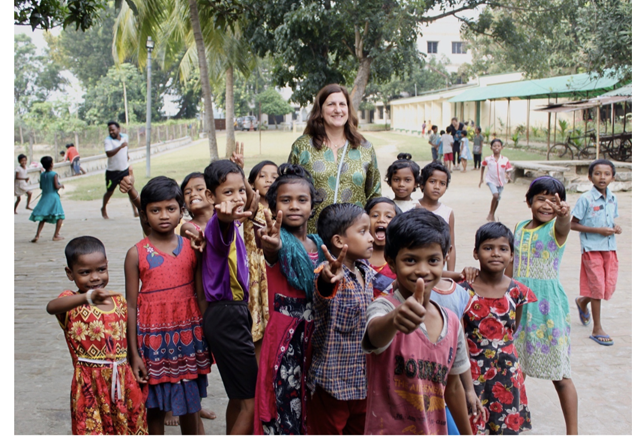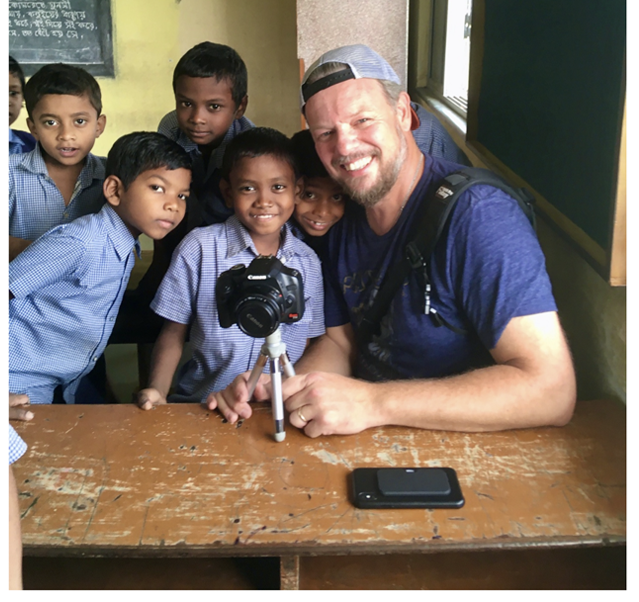 PAUL VENABLES
Founder and CFO
Paul is also the Founder and Chairman of independent advertising agency Venables Bell + Partners (VB&P) in San Francisco. Under Paul's leadership, the agency has attracted exceptional brand clients including Audi, Chipotle, Reebok and 3M, as well as engaged in meaningful pro bono work, including a wildly effective anti-meth campaign.VB&P has also achieved great success, including earning the world's most prestigious advertising award, the Titanium Grand Prix at the Cannes Lions International Festival of Creativity for its groundbreaking #OptOutside effort for client REI. VB&P was also named Adweek's Breakthrough Agency of the Year in 2016, one of AdAge's top 10 US agencies and one of its Best Places to Work in 2016, and was included in Fast Company's Most Innovative Companies list in 2017.  
Paul is a recipient of the Hal Riney Icons of Marketing award for his career accomplishments and significant influence on the industry, and was honored as one of the 100 People Who Make Advertising Great by the 4A's.  Paul's been a board member for the March of Dimes, and is one of the founding members of SchoolsRule, a foundation that works to close education inequality gaps and to support every child in public school in Marin County. In his free time, Paul created a service and faith sharing organization called Random Acts of Catholics (RAOC) and will occasionally play "old man" softball. He was raised in Stratford, Connecticut and is a graduate of the University of Connecticut.